MEZZANINE FLOORINGS, RAISED STORAGE AREAS, MEZZANINE FLOORS, DRIVE IN RACKING, CANTILEVER RACKS ETC.
MEZZANINE STRUCTURES & FLOOR, RAISED STORAGE AREAS
Do not rent another property get a RAISED STORAGE AREA utilise the full existing height. from $150/- per square meter (staircase ,delivery & installation not included) 500kgs load/sqm.
MULTI TIERED RAISED STORAGE AREA WITH FLAT TOP MEZZANINE FOR ONE OF OUR CLIENT
TRIPLED THE EXISTING FLOOR SPACE.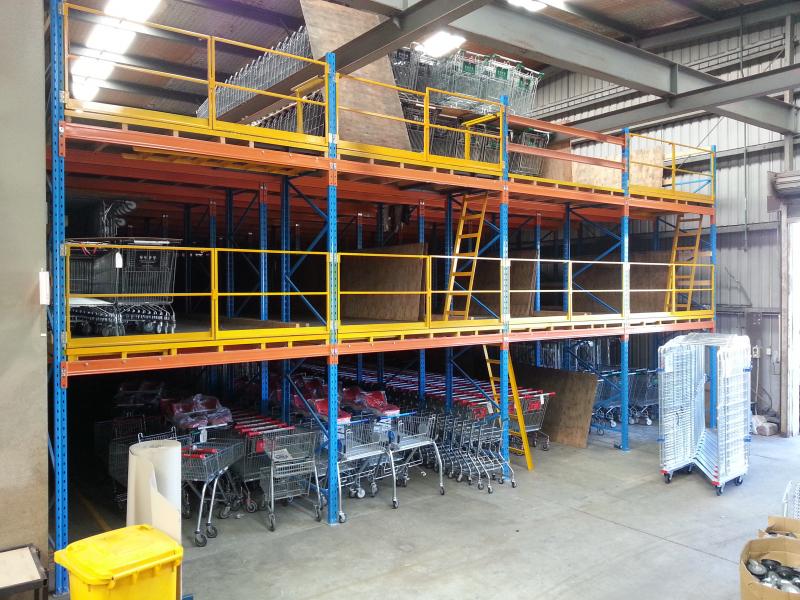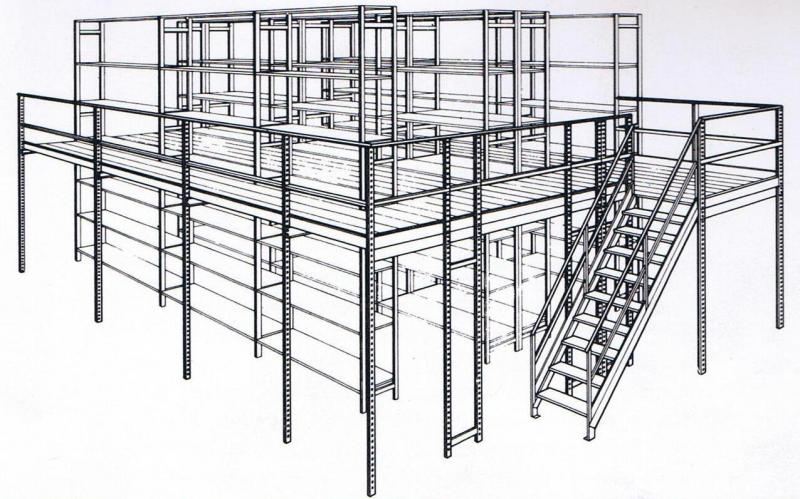 LIGHT DUTY CANTILEVER RACKING. Made from HEAVY DUTY PALLET RACKING.
CANTILEVER RACKING FROM 5 To 40 TONS CAPACITY PER DOUBLE SIDED BAY.